Introduction
It was in the mid 1990's when I met, Ray Leier, the owner of Del Mano Gallery in Los Angeles. He was looking for a videographer to produce a video of a woodturning show that the gallery was exhibiting every year, usually by printing a little booklet with the artists participating and pictures of the art pieces. This formula, now, created on video had a great success with collectors and buyers and went on every year for over 10 years.
During that period I have documented over 1000 master pieces from the greatest and upcoming artists in the field. On day, I was fortunate to meet Dr. Irving Lipton, he was interested by my work and decided to be a major sponsor in my project of "Beyond Wood... Portrait of an Artist"
More than a collector, Irving was instrumental in developing the careers of leading figures and bringing attention to their work. As these individuals in turn had a major impact on the field, Dr. Lipton痴 value as a patron of the arts was invaluable. I spent months in the 鼎ondofilming a large part of his collection featuring over 2,000 pieces by 115 international artists. He ultimately donated works that I have documented to number of organizations and institutions, with the largest numbers of works divided between five museums across the United States: The Contemporary Museum, Honolulu, the Long Beach Museum of Art, the Los Angeles County Museum of Art, the Minneapolis Institute of Arts, and the Yale University Art Gallery.
With a secured funding, I went on the road and documented many of the greatest artists in the field, Fortunately, I was able to record exclusive interviews with some very early 吐oundersof the movement, such as Rude Osolnik or Bob Stocksdale. Over the years I have documented 28 of the most distinguished contemporary artists in the Art of Wood Turning, including many major collections, work at from several museums, such as The Detroit Institute of Art, Oakland Museum of Art, L.A.C.M.A., The Smithsonian Museum/Renwick Gallery And one extraordinaire and rare interview of Sam Maloof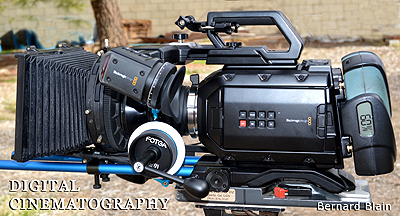 "An American Treasure"
All videos are free to be downloaded. I will add more of this work in the near futur
Now, I am looking to explore the contemporary fine Art of American Artists with a focus on Glass and Ceramic as a medium.
I hope you will enjoy the viewing of the Videos.
Bernard Blain